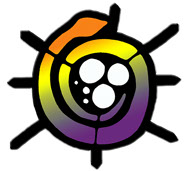 Welcome to the internet home of Mystic Reptiles, LLC!
Our business is a family owned, captive breeding operation dedicated to the production of exceptional quality constrictors, specializing in several species of pythons. Our commitment is to maintain these reptiles in the cleanest, healthiest environment possible.
"The animal comes first" is our mentality.
Mystic Reptiles will represent all snakes in our collection honestly. We strive to create a positive experience with every customer... one which leaves a lasting impression. Be assured that customer service and satisfaction
is our priority.
We love keeping and breeding snakes. It's really that simple. With that concept in mind, our vision is not to become the largest, but to focus on working with a modest, select group of constrictors concentrating on
quality not quantity.
I've always found it gratifying to meet or talk with people in this hobby/business. So please don't hesitate to call or write. Look for future updates, news, and expo information to be posted on this home page.
Thanks for visiting and happy herping!
All content and images copyright ©2007 Mystic Reptiles, LLC